The Maple Leaf Stetson Hat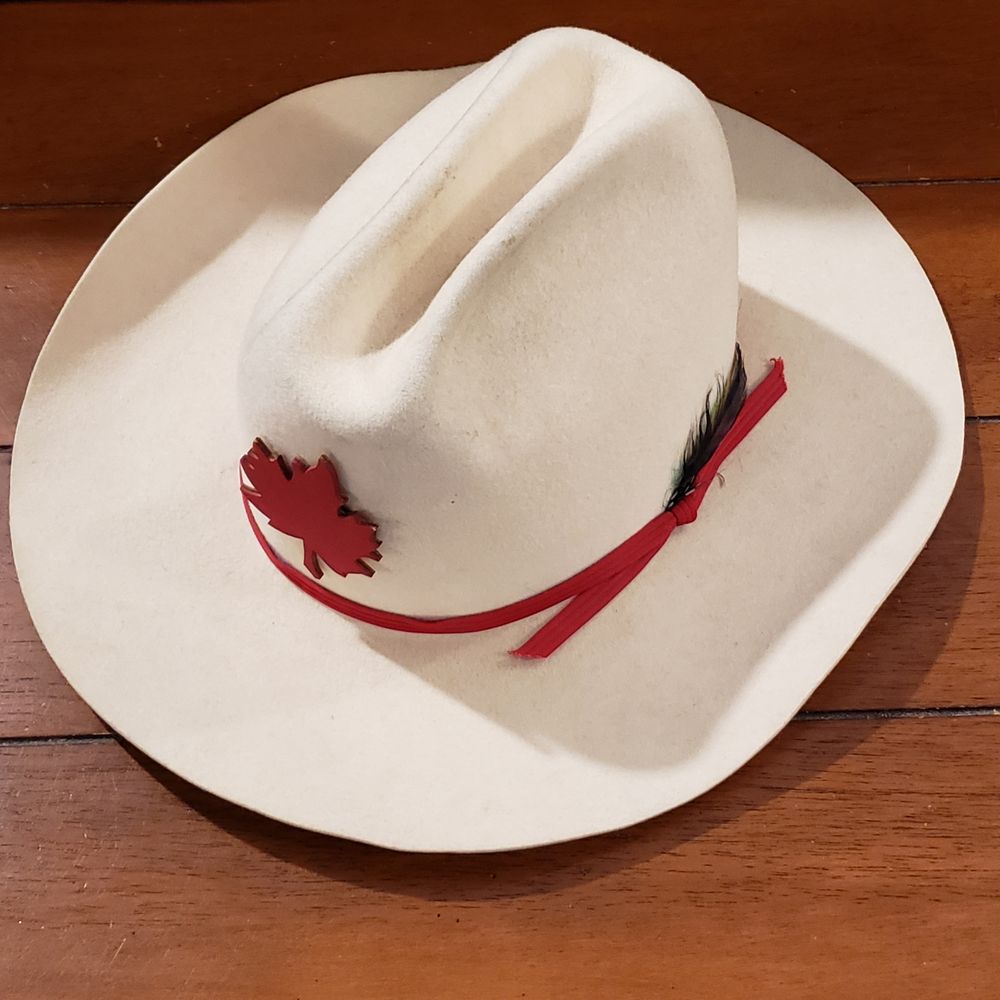 2016-2017 Stetson
Styled Maple Leaf
Doug created his first Canadian Troubadour hat in 2016 using a felt Calgary Stetson from Smithbilt Hats and a stylized Maple Leaf that he hand painted red. He wore this hat at many open mics or jams in the Ottawa Valley as he created the Canadian Troubadour image.
Doug had a desire for many years to promote Canada through his music and create a musical figure that would be recognizable around the world. Building an image or logo for any company, band or individual takes a great deal of work and promotion. This first stetson with maple leaf was the beginning of creating the Canadian Troubadour image that Doug had in his mind.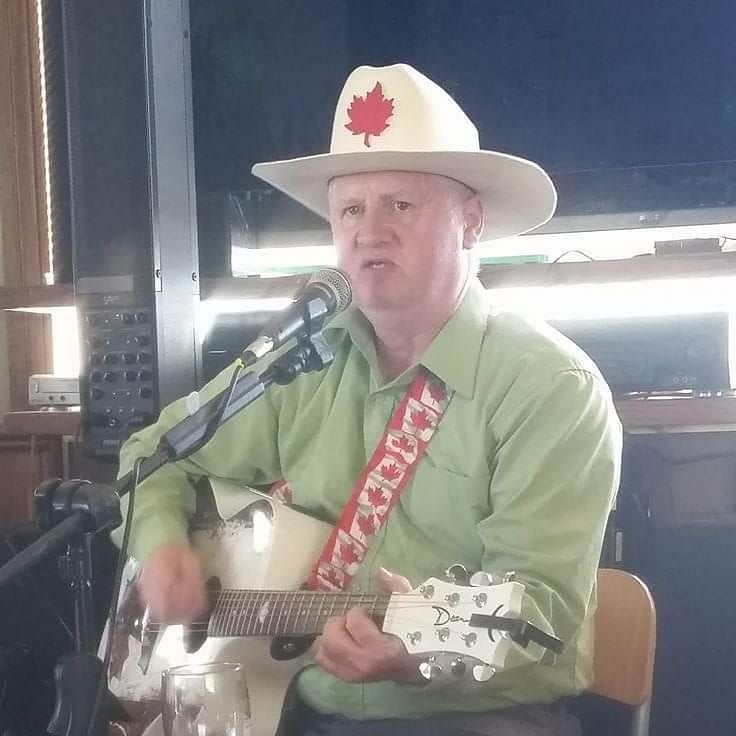 2016-2017 Stetson
Styled Maple Leaf
Doug slowly created the Canadian Troubadour image with the Stetson hat with maple leaf and then the Canadian Maple Leaf guitar, followed by vintage cowboy shirts and cowboy boots. Doug retired his felt Stetson hat in 2017 in favour of the white canvas Stetson shown below.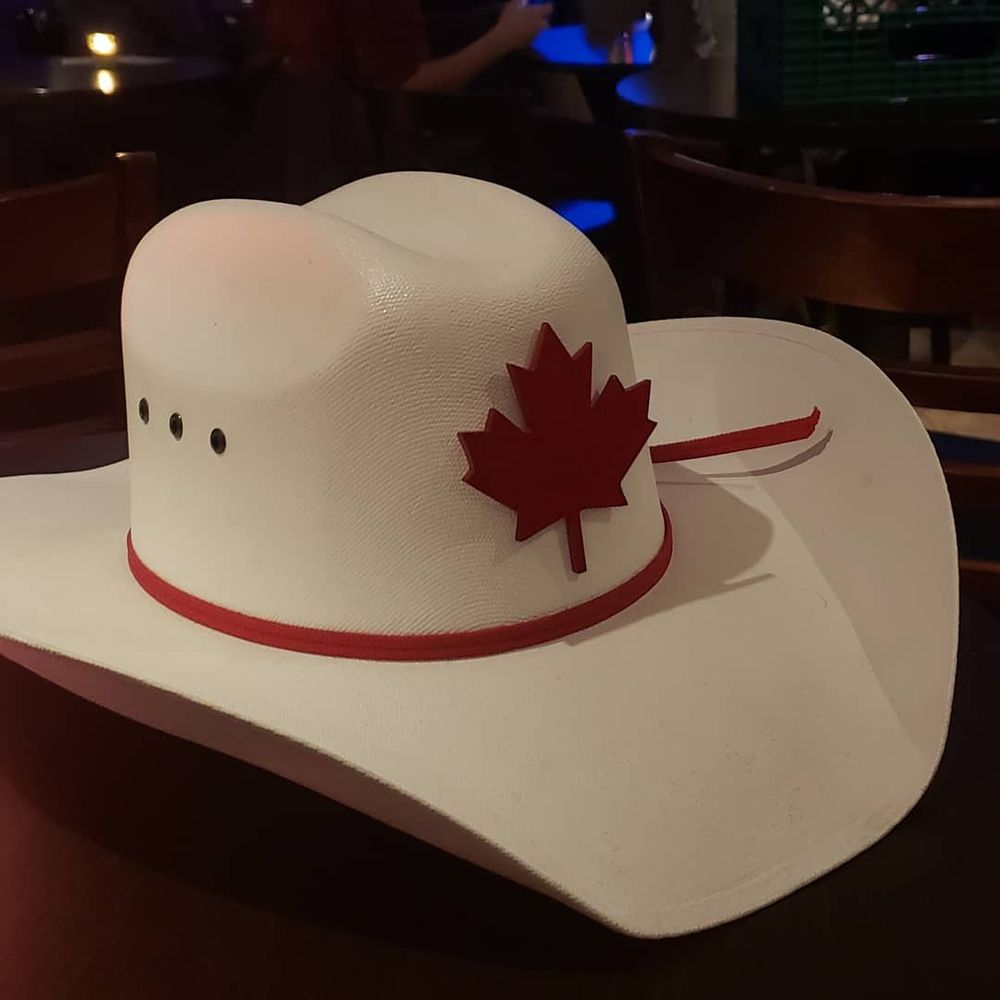 2017-2019 Stetson
Standard Maple Leaf
In October of 2017, I upgraded my old felt Stetson during the Semi-Finals of the Valley Search for A Star 2017 singing competition to improve my Stage Presence. I also changed to a standard Canadian Maple Leaf that I hand painted red. The new Stetson is a white canvas material.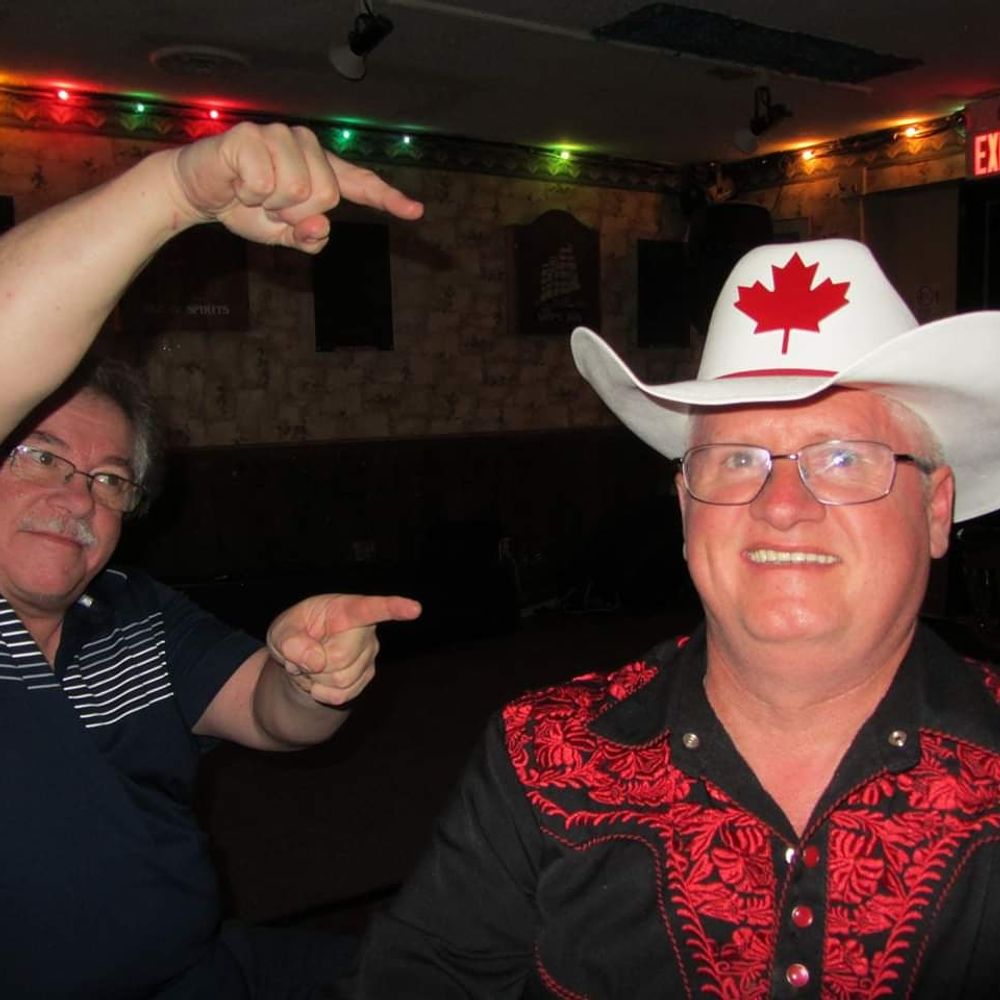 2017-2019 Stetson
Standard Maple Leaf
Musician Mike Irvin from Rogers Radio pointing out the Canadian Troubadour to the photographer at The Newfoundland Pub in Ottawa, Ontario, Canada. 2019. Doug retired this Stetson hat due to wear and tear in favour of the newest model shown below.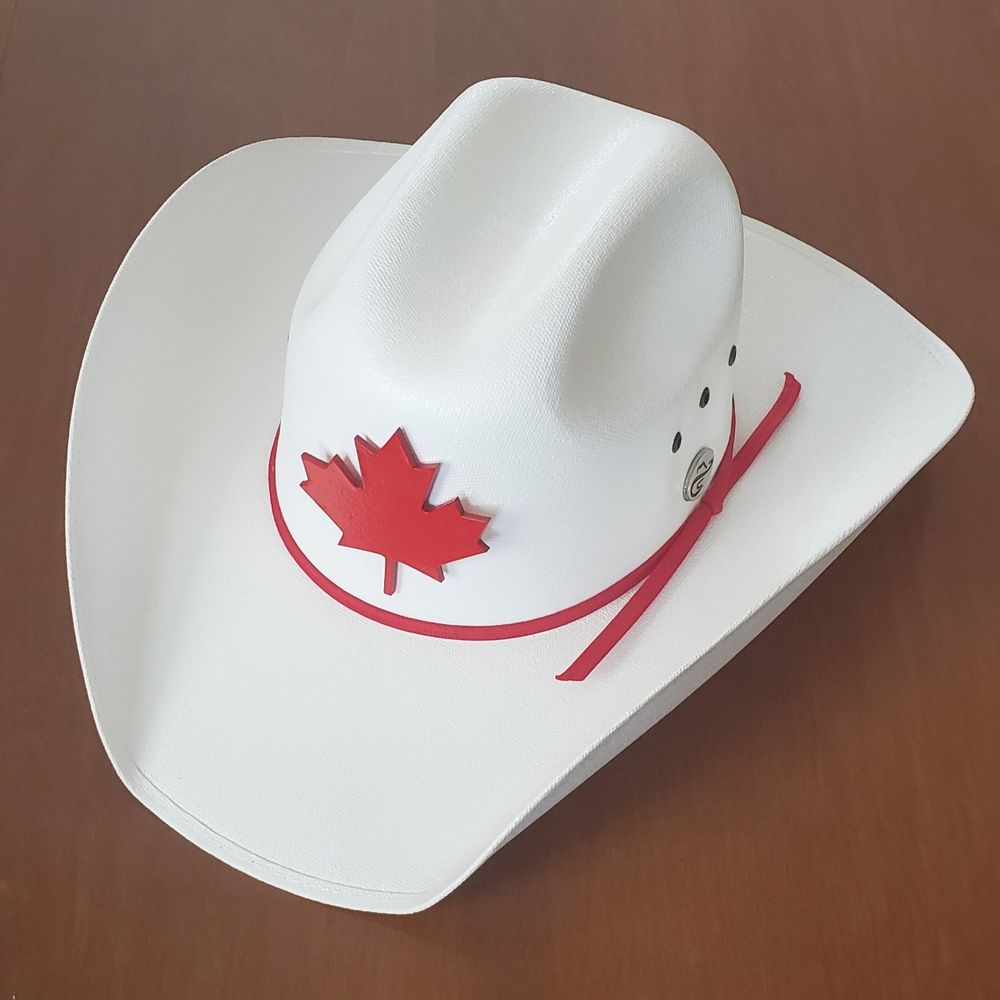 2019-2020 Stetson
Standard Maple Leaf
Doug upgraded his Stetson in October of 2019 for a photo shoot of his new Ottawa Valley Christmas Album being released in November 2019. New Maple Leaf with a sprayed apple red finish. Doug built two sets of head wear in case of any emergencies.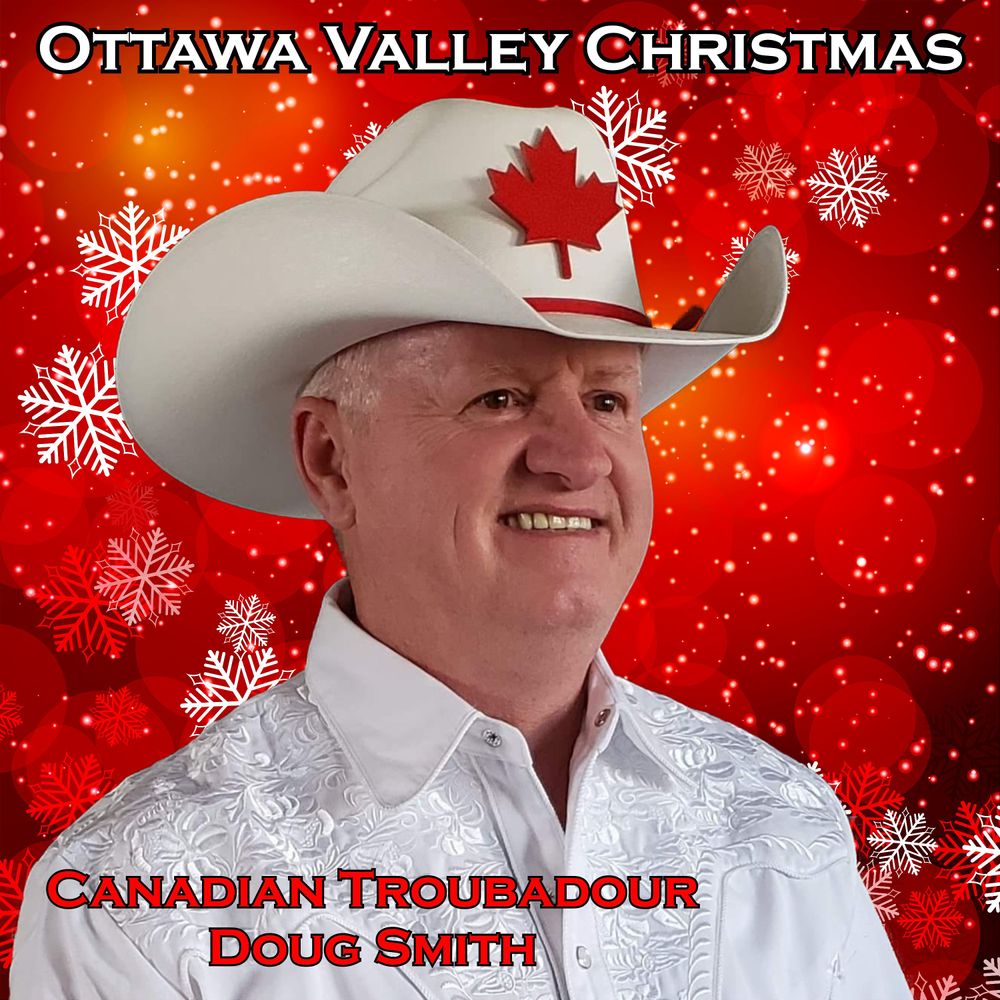 2019-2020 Stetson
Standard Maple Leaf
Doug's first use of his newest Calgary Stetson was during his photo shoot for his first Christmas Album. His Christmas Album was released on the 15th of November 2019. Creating a national and international image that would be recognizable was very important to him for promoting Canada and his stage image.