Recording Studio of the Canadian troubadour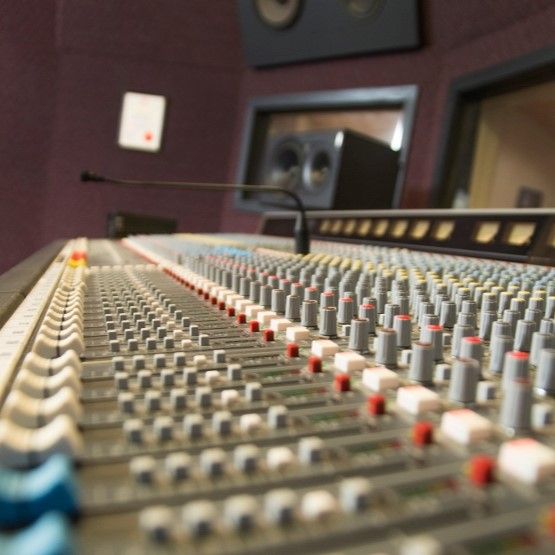 Bob's Music Westworld Studios
Recording studio in Pembroke, Ontario
Music Gear, Guitars, Amps, Digital Pianos, and much more!
Music Lessons from Beginner to Advanced
On Staff Luthier for Repairs & Setups
Multi-Track Recording for Small Projects to Full Production
PA Systems and Lighting for Small to Medium Venues
Address: 105 Pembroke St W, Pembroke, ON K8A 5M9
Phone: (613) 732-3454
Choosing A Recording Studio
Professional or Home Based
Choosing the right recording studio can be a very difficult task. Many Canadian Recording Artists head to Nashville for many different reasons including that name recognition. My producer Brian Hebert informed me that "There are more recording studios in Nashville, than there are hairs on a cat". There are actually more than 366 professional studios within Nashville and hundreds more basement and part time studios within and around Nashville. There is a big push to classify the home based studios as illegal in Nashville. There is a great deal of competition to hire the best studio and the best musicians. The most expensive is not always the best for you either.
There is no shortage of recording studios or talented musicians in Canada and many home recording studios too numerous to mention. There is a good chance you can find a studio to meet your budget, if you take the time to look. But remember, you get what you pay for.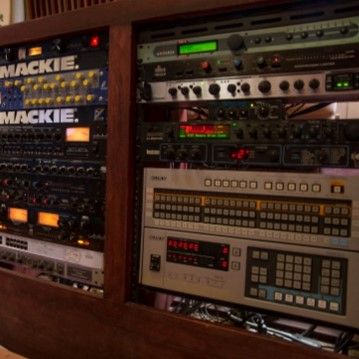 Professional Equipment
Amateur or Professional
There are many studios with limited funds and exclusively use Band in The Box in lieu of more professional gear and not having to hire studio musicians. Band in The Box has been out for 30 years and is a great tool for musicians to get their ideas out. For many musicians on limited budgets, this is a great tool to use in home based studios.
Every recording artist needs to be honest in their goals and abilities as a singer or musician. You do not want to empty your bank account and credit cards to create an album for your family. If you require Auto Tune to change your vocals on every word and not able to perform the song on stage, your limited vocals will never match what was created for your album. You need to believe in your skills before you start spending money. What your friends and family tell you might not be the hard truth. Many studios will tell you that you will be a rock star and happy to take your money. Get honest answers from the residents of a seniors home. Seniors tend to have no filter and will tell you how good or bad you are. LOL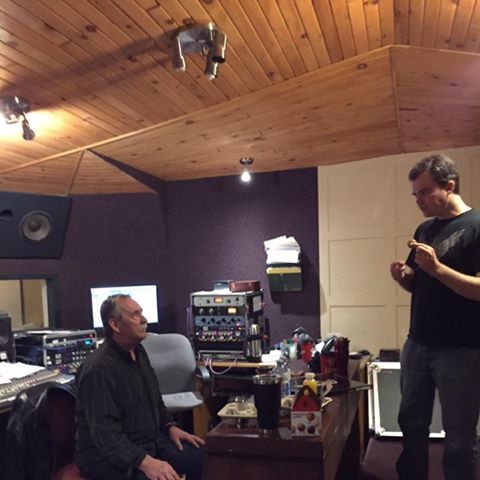 Producer & Engineer
Brian Hebert & Richard Allen
Doug searched for several months for the right recording studio for himself. He talked with many other recording artists and asked them about their recording studios and experience. He also did his homework with online research and reviews of different studios within Canada. Doug also wanted a recording studio with a long history of experience and a group of talented studio musicians available and willing to work with him.
He believed that finding a great Producer and experienced Engineer was vital for his goals. Doug believed in what he was doing and wanted to surround himself with musicians far more experienced. Doug's producer Brian Hebert and engineer Richard Allen are both accomplished musicians with decades of experience.
In the end, the producer and engineer you work with are more important to your final product than the studio you end up in.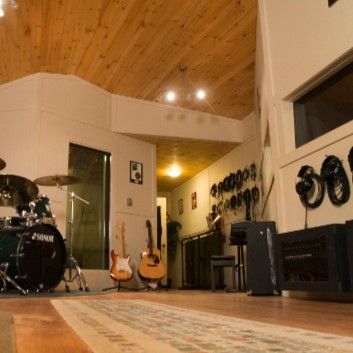 Sound Proof Booths
Professional Studios
Professional studios will spend a great deal of time and money to create noise reduction surfaces, sound proof booths and a great working environment.
The quality of microphones, cables, computers, speakers, etc. will almost always be top of the line. Not every studio has the financial backing to provide the space or equipment to create the best product. Having the best equipment does not guarantee the best end product.
Many restaurants have the best kitchens with all the best equipment with a terrible chef. Professional studios are no different than a professional kitchen. Without a great producer and engineer, the end product might just be OK and not outstanding.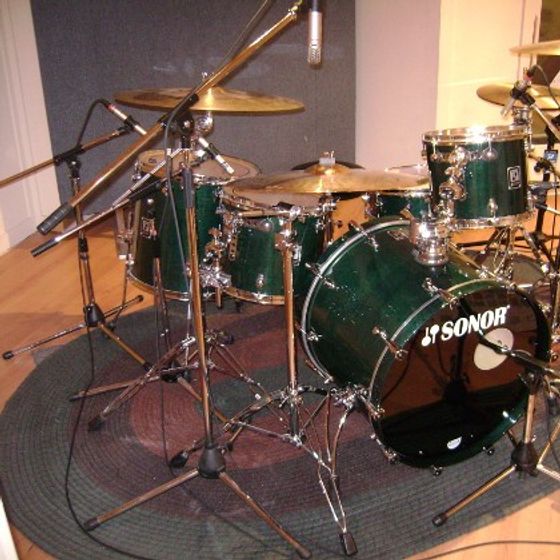 Prepared Studios
Setup In Minutes
Most professional studios will require minimal setup time as most equipment is ready to use and not in storage. Studio time costs money and if you need to use your gear or the studio needs to empty a room to bring in additional gear will always add time to your projects.
Doug likes to compare it to a professional kitchen that is all setup to cook any type of meal on a moments notice. If the chef has to pull out the stove to bring in the dishwasher every day, it is not very efficient and this costs time and money. Not to mention a very unhappy chef. LOL
Doug loves the feel of a large professional studio that is ready for any type of music on a moments notice. It makes a great environment to be the most creative in his opinion. Happy studio musicians also.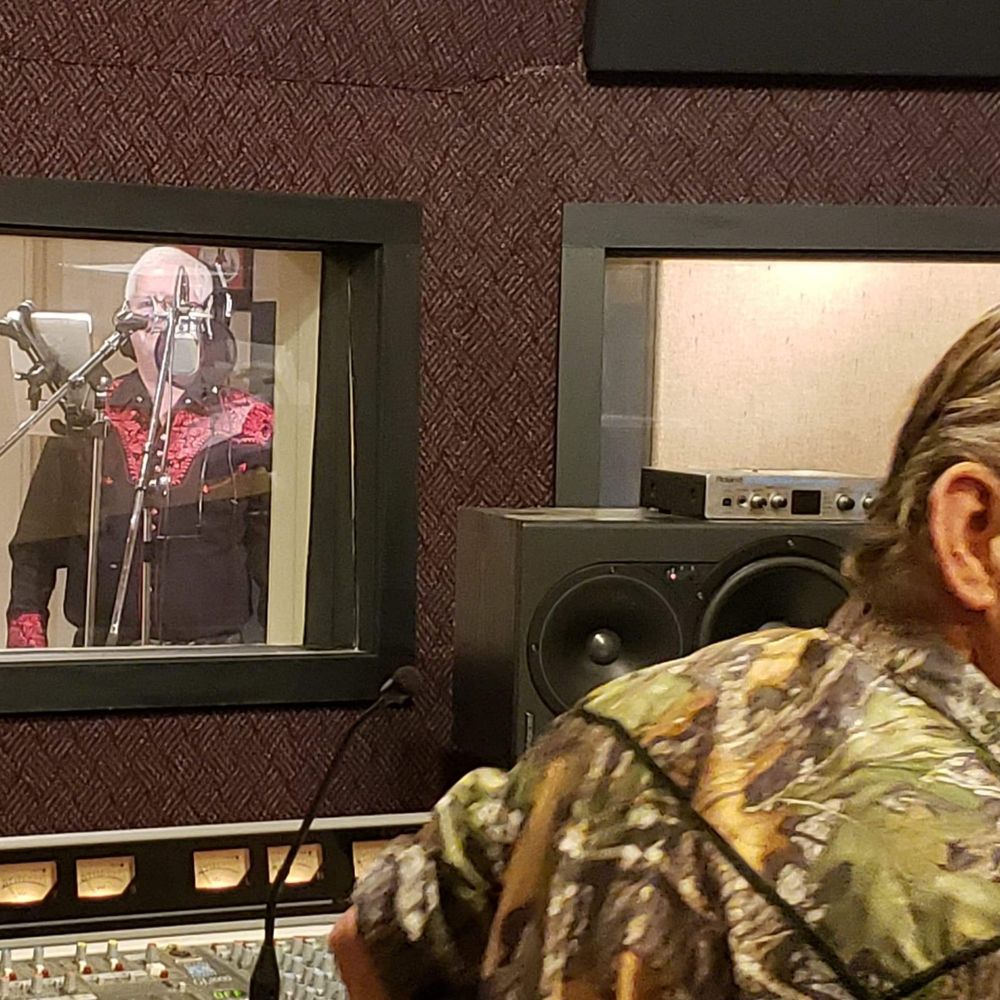 Teamwork & Communication
Personalities Are Very Important
When any team works well together, you can feel it in the air. Your producer is the manager and conductor on your project. Getting everyone working together is a critical skill and not everyone does this very well.
You need to be well prepared to know what you want as an artist and convey your vision to your producer. The better prepared you are will save you time and money.
Your producer should be pushing you to your limits to get the best they can from you. They want to give you the best for your money. If you really put forward a strong effort, your team will almost always provide the same level of effort back to you. If you put in little or no effort to give your best, you can only assume you will get little effort back. If you do not care, neither will your team.