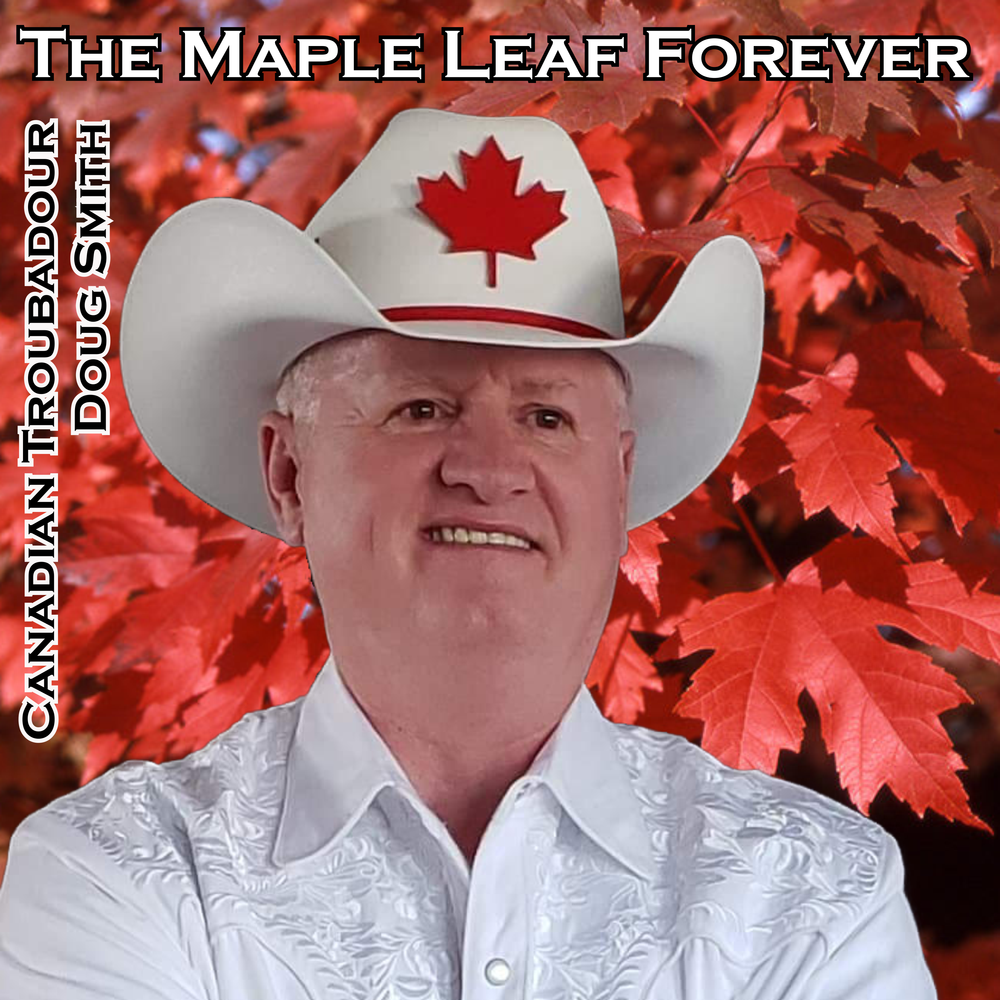 The Maple Leaf Forever - 2020
Released July 1st, 2020
Doug had worked on this release for a few months in 2019-2020 before the Covid19 Pandemic. The scratch tracks were all completed on the 26th of February 2020 at Bob's Music Westworld Studios in Pembroke, Ontario.
This album was released on the same date as his second music video "The Maple Leaf Forever" that completed production in the spring of 2020 with Moxie Media Studios in Ottawa, Ontario.
The new music video and studio album was launched on Canada Day, July the 1st 2020.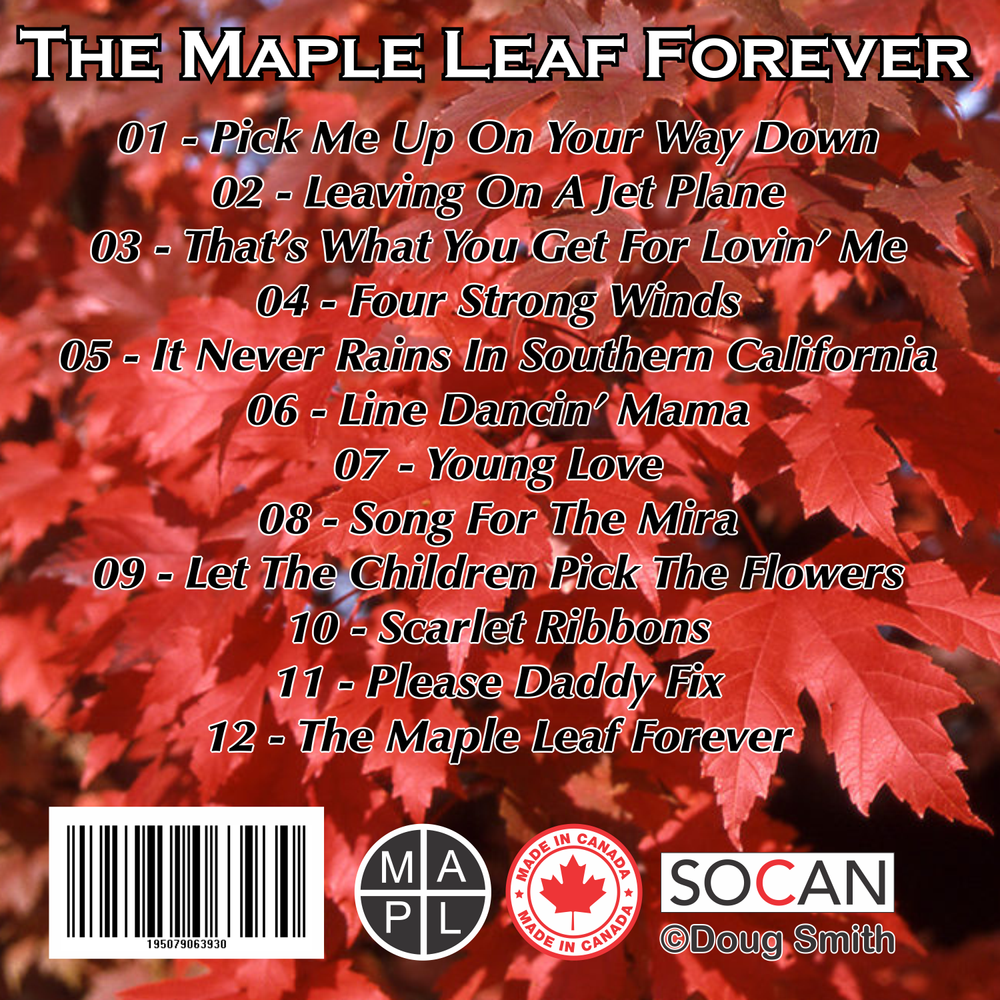 The Maple Leaf Forever
Songlist
Here is a look at his 12 songs on his upcoming album. Nine of them are cover songs, two are his originals and one is a public domain song with brand new lyrics.
The public domain song, "The Maple Leaf Forever" has brand new lyrics that Doug wrote as a very patriotic song for Canada.
His two brand new originals are Line Dancin' Mama (a very up beat line dancing song) and Please Daddy Fix is a song that he wrote for his daughter Katherine and will resonate with all Daddies and daughters around the world.